The film industry is loaded with movies throughout history that have a focus on lawyers and the drama that takes place in the courtroom. This list contains the top 20 best TV Lawyers including the old lawyer TV shows.
Some of the greatest movies of all time like "To Kill a Mockingbird," Anatomy of a Murder," and "12 Angry Men" to more recent dramas like "Philadelphia," "A Few Good Men," and "The Verdict" all use the machinations that take place in court as the backdrop to what happens in the films.
Many of these movies have been made from books (a whole shelf belongs to John Grisham of his own) but most TV lawyers develop out of TV scripts. That said, there are many noteworthy lawyers who have graced the small screen — some being great because of the prowess they show before the court and others great just because they are simply memorable characters. Some of them aren't even that good at their craft.
The following are what I consider to be the 20 best TV lawyers ever. The only rule that I have is that, since there are many shows like "L.A. Law," "Law & Order," "Boston Legal," and others are ensemble shows featuring lawyers,, only one lawyer can appear from each show. Let the debate begin.
Here is a List of The Top TV Lawyers on Attorney TV Shows
---
1. Arnie Becker, "L.A. Law"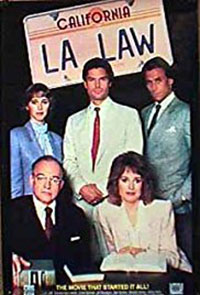 As a young adult in the 1980s, there were a number of shows that made a lasting impression on me, many of them from NBC, and three of those shows have characters that make this list. The primary one, however, is Arnie Becker.
Becker was the lead divorce attorney and partner for McKenzie, Brackman, Chaney, and Kuzak. As a defense attorney, he was the best; but his love life was in as much of a shambles as the those of his clients.
The single attorney-per-show rule is in effect especially because of "L.A. Law because characters like Michael Kuzak, Grace van Owen, Ann Kelsey, Victor Sifuentes, and Tommy Mullaney could also stake a claim on it.
---
2. Saul Goodman, "Breaking Bad"/"Better Call Saul"
Not necessarily the attorney you want to call if you want to beat a case legitimately.
However, if you don't mind an attorney who will flaunt and skirt the law, especially if you are a science teacher running a methamphetamine empire on the side, Goodman, a.k.a. Jimmy McGill, is the one to turn to.
Better call Saul was just renewed for another season so we will see what type of antics he get's into this time.
---
3. Perry Mason, "Perry Mason"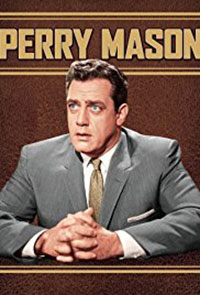 When it comes to television attorney, there are well-respected attorneys and there is Perry Mason.
Mason is the attorney that all other small-screen attorneys wish they could be and, even more than 50 years since the original series went off the air, remains that standard for all other TV courtroom dramas.
The character began as the brainchild of author Erle Stanley Gardner and brought to life by actor Raymond Burr.
Time will tell how the new Perry Mason show on HBO performs!
---
4. Jack McCoy, "Law & Order"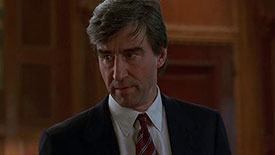 Many of the attorneys on this list are the types who work for a large firm or hang their own shingle in front of their own law offices.
Others, like McCoy, work for the government in some capacity. During the 17 seasons that "Law & Order" was on the air, McCoy went from private practice to assistant district attorney to district attorney, bringing down some of the vilest criminals to appear against him
---
5. Ben Matlock, "Matlock"
A gentlemanly Southern lawyer, Matlock may have moved slow and was tight with a buck, but he always got his man or woman.
The homespun philosophy that you received every episode was a bonus as was the ability to watch Andy Griffith continue to ply his trade.
---
6. Jackie Chiles, "Seinfeld"
It's safe to say that Chiles probably isn't the best attorney on this list — probably not by a long shot.
But, he is definitely one of the most memorable, especially in his dealings with Cosmo Kramer, whether its coffee that was too hot or a balm that ruined his golf game.
Unfortunately, he didn't have the lawyering skills to keep the gang from going to jail for breaking the Latham County, Massachusetts "Good Samaritan" law, although he did find out the truth about Sidra Holland that Jerry Seinfeld never could.
---
7. Harvey Specter, "Suits"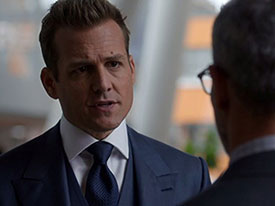 "Suits" is another show that features a talented ensemble cast from which a number of attorneys like Michael Ross or Louis Litt could also qualify for.
Specter makes the list because, like Becker, he cannot keep his love life straight but excels in the courtroom.
Plus, anyone who can quote "Fast Times at Ridgemont High" at will is good enough for me.
---
8. Will Truman, "Will & Grace"
Here's the thing about Truman: for the most part, he's never seen actually being a lawyer, except when he's giving out free advice to Grace Adler, Jack McFarland, and Karen Walker.
He's just a fascinating character who just so happens to also be a lawyer. Sometimes, that's all it takes.
---
9. Denny Crane, "Boston Legal"
"Boston Legal," in my opinion, was one of those shows that never got its due. It made it five seasons and 100 episodes, which is the minimum every show strives for so it can qualify for syndication rights.
However, given its star power (James Spader, Candice Bergen, and William Shatner as Crane), it should have been seen by more people than it was.
Especially Crane, who Shatner manage to perform with Shatner-like perfection with and made the character extremely memorable. Spader's Alan Shore made this choice extremely difficult.
---
10. Clair Huxtable, "The Cosby Show"
I am going to avoid any mention of legal trouble that any of the real-life people on the show are having, except to say it'd be interesting how Clair Huxtable would have done on that case.11.
Given the wealth that the Huxtables had attained (since her OB/GYN husband never really seemed to ever work), it's fair to say that she was good at what she did. Plus, she was a terrific mom as well.
---
11. Ally McBeal, "Ally McBeal"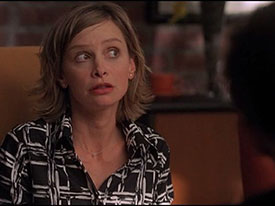 If nothing else, "Ally McBeal" gave us the "Dancing Baby," which was a reference to the biological clock ticking away for McBeal.
Again, McBeal doesn't really make the list because of her prowess in the courtroom, which wasn't seen all that often — even though she did graduate from Harvard.
It's more because she represented women in the 1990s, part of the changing landscape that continues to evolve even today.
---
12. Dan Fielding, "Night Court"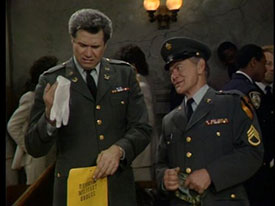 This was a toss-up for me because I loved this show and was an especially big fan of Markie Post's portray of public defender Christine Sullivan.
But, let's face it, it was John Larroquette's portrayal of Fielding that drove the show to the heights it achieved, as we represented four Primetime Emmy Awards he nabbed during its run.
Of all the attorneys on situation comedies — including those on this list — he ranks as the best.
---
13. Lionel Hutz, "The Simpsons"
Fictional doesn't always mean human as represented by Hutz, voiced by the late, great Phil Hartman.
Hutz was one of the minor characters you longed to have an appearance from on the early episodes of the show as often as possible, even if it was just briefly like when he would appear on the Simpson's TV during a commercial break.
As a lawyer, he was terrible but, as a character, he was aces.
---
14. Jared Franklin, "Franklin & Bash"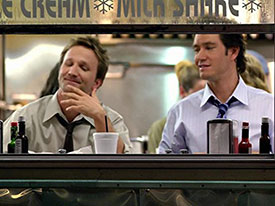 This was another toss-up for me as it could have easily gone to the other half of the legal duo, Peter Bash.
However, Franklin is the more personable of the two, although he's probably not as good of an attorney as Bash.
A shout-out also goes to Stanton Infeld (portrayed by the amazing Malcolm McDowell), the senior partner of the law firm, Infeld-Daniels, where Franklin and Bash work
---
15. Gomez Addams, "The Addams Family"
Like Will Truman, you can count the number of times that you see Addams perform at his chosen profession on about one hand.
But, the show, and the character, are part of TV royalty, especially when it comes to 1960s sitcoms. The show, incredibly enough, only ran for two seasons — which is the same amount of time that the similarly themed "The Munsters" — ran.
But, in those two seasons Addams and his family left an indelible mark on my psyche and that of countless millions. Plus, he's likely the only attorney on this list to be voted by his classmates as "Most Likely Never to Pass the Bar."
---
16. Jeff Winger, "Community"
Speaking of bad lawyering, you can't have a list like this without including Winger. Anyone who has a degree from Colombia (as opposed to Columbia) already gets my vote. Unlike some of the names on this list, Winger was actually good at his job, just a victim of circumstances and pettiness.
Try as hard as he might, Winger actually ended up graduating from Greendale Community College and earning the right to have his law degree reinstated. If there was a list of the 20 best TV teachers, Winger would make a serious run at that one as well.
---
17. Barry Zuckerkorn, "Arrested Development"
I have to admit that I didn't get into "Arrested Development" until it started its run on Netflix. Thankfully, that also gave me the chance to watch all of the episodes that I didn't watch during the original Fox run.
Although many lawyers have appeared on the show — "Arrested" is in the title and three of its main characters have all done hard time — Zuckerkorn is probably the most memorable.
Scott Baio's Bob Loblaw was about as equally incompetent as Zuckerkorn, and apparently, Michael Bluth is well-versed in maritime law, but you gotta love an attorney who is constantly getting arrested himself. He's one of a kind.
---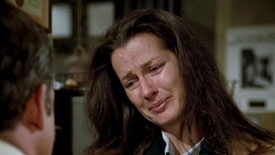 18. Joyce Davenport, "Hill Street Blues"
A forgotten attorney on a forgotten show, which was possibly my favorite drama from the 1980s.
Davenport wrote the book on being a tough-as-nails prosecutor and was no-holds-barred in her dealings with the members of the Hill Street precinct, especially its captain and her "Pizza Man," Captain Frank Furillo.
---
19. Annalise Keating, "How to Get Away With Murder"
With the exception of Jeff Winger, none of the other lawyers on this list are also teachers for the law, which makes Keating the best of the lot.
I have to admit that I haven't watched as much of this show as I should, but what I have seen has impressed me.
Like many of the lawyers on this list, her personal life often gets in the way of her professional life, but she has found her way through her troubles and serves as a standard all lawyers should strive for.
---
20. Harvey Birdman, "Harvey Birdman, "Attorney at Law"
The first thing that should be noted is that Harvey Birdman is the only lawyer that has "Attorney at Law" in the title of his show.
That should count for something, shouldn't it? Birdman isn't much of a lawyer, but he often wins his cases, mostly through sheer luck.
His appearance on this list is mostly because of some of the high-profile clientele that he has had. Some of these include Race Bannon, Shaggy Rogers and Scooby-Doo, Boo Boo Bear, Doggie Daddy, Droopy Dog, Quick Draw McGraw, Speed Buggy, Grape Ape, George Jetson, and Fred Flintstone.
That's a client list that none of the others on this list can match.
---
The history of attorneys on TV dates back to the 1950s with the appearance of "Mr. Malone" on NBC in 1951. The genre is alive and well today with more than a dozen law-related shows on broadcast television at any one time, not to mention the shows available on cable and streaming networks.
"Perry Mason" was the first his legal-themed television show and Perry Mason was the first television lawyer that many people remember. Some shows, like "Owen Marshall: Counselor at Law" and "Reasonable Doubts" only last a couple of seasons while shows like "Law & Order" and "The Good Wife" last for more than a decade.
The above list is by no means complete. There are a number of attorney characters that could have made this list, even those that aren't part of the shows mentioned.
Honorable Mentions: TV Lawyers that didn't make the best list
Some of the names that I bandied about to consider on this list included:
Alexandra Cabot from "Law & Order: Special Victims Unit,"
Bobby Donnell from "The Practice,"
Charles W. Kingfield Jr. from "The Paper Chase,
" Harmon Rabb from "JAG,
" Lawrence Preston from "The Defender,"
Oliver Babish from "The West Wing
 Patty Hewes from "Damages,"
Sandy Cohen from "The O.C.,"
Will Gardner from "The Good Wife,"
Hyper-Chicken from "Futurama."
However, the number is 20 and that's who makes the list! Did we miss someone who should have been included? Let us know in the comments below.