Our unmatched experience and success mean bigger recoveries for you, putting more money in your pocket when you need it most.
Free Consultations
Whenever and wherever is most convenient for our clients.
Speedy Results
GJEL has had many successful speedy resolutions to cases.
You Won't Pay Unless We Win
No money or risk out of pocket for you upfront. We don't get paid unless and until we win your case.
Service Focused
From the very start, we assist clients with medical, auto, and rental expenses.
99% Success Rate.
With a track record dating back to 1972, we have achieved a success rate of over 99% in aiding injured victims.
Recognized as Best Law Firm
By Best Lawyers, Superlawyers, Avvo, US NEws & World Report, Newsweek and the San Francisco Chronicle.
Over $980 Million Dollars recovered
For our clients from insurance companies and corporate defendants.
Specialists in Personal Injury Cases
Our expertise lies in the field of accident scene reconstruction and analysis.
Our Personal Connection with Clients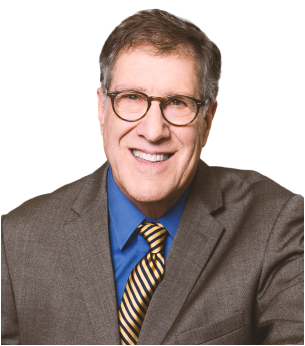 As partner Andy Gillin is fond of saying, "We love fighting for the little guy." We all began our careers in public service, and while the cases have gotten larger and more complex along the way, that hasn't changed our firm's focus.
The one-on-one relationship between attorney and client is truly important to GJEL. Unlike many other law firms, our discipline is to maintain a constant emphasis on quality over quantity. Catastrophic injury cases require extraordinary attention to detail. The only way to allow for that focus is to be extremely selective.
Our selectiveness allows us the time to work on every aspect of the case and to develop a personal connection with you. That connection gives us extra fight and determination to overcome the deep resources that corporate defendants and insurance companies possess.
We return all phone calls immediately and solve every problem we can, whether it is directly related to the case or not. We maintain friendships with our clients long after we've won their cases.
Our Experienced, Compassionate Staff
We help clients get back on their feet and get their lives back. People go through a lot when they sustain an injury, both emotionally and physically, and the number of medical specialists our clients see is often overwhelming. Our clients also need help figuring out their property damage issues with their cars or motorcycles, they need help getting investigative reports and medical records, and oftentimes securing a rental vehicle. In general, our clients need help getting back on their feet and returning their lives to normal.
That's where GJEL's staff comes in. We let our clients focus on what is really important-their health. We set up appointments with doctors and medical specialists who will provide you with the absolute best care. We coordinate accident investigations. We communicate with your health insurance company. We follow up with the insurance company of the person who hit you, as well as your own car insurance company. In a nutshell, we handle all the details of your case, so that you can focus on your health and your family.
Every member of our staff is a humble, approachable, friendly, and compassionate person. From your first phone call or email to our office, I know you'll have the same impression.
We welcome any and all questions about individual cases. Initial consultations are free, and if we can't help you, we'll do our best to direct you to additional legal resources. My staff, my partners, and I look forward to speaking with you.
Andy Gillin
Managing Partner
Gillin, Jacobson, Ellis, Larsen & Lucey
Call 1-855-508-9565 for a free consultation with any one of our attorneys.
We have law offices throughout California to meet with clients. Please visit the Contact Us page to find our local office nearest you.
Andy Gillin
Andy Gillin received his Bachelor's Degree from the University of California at Berkeley and his law degree from the University of Chicago. He is the managing partner of GJEL Accident Attorneys and has written and lectured in the field of plaintiffs' personal injury law for numerous organizations. Andy is a highly recognized wrongful death lawyer in California.