Luke Ellis is AV-rated by Martindale-Hubbell. He is a past and current selection for California Super Lawyers as well as The Best Lawyers in America. In 2024 Luke was named Lawyer of The Year for personal injury litigation by Best Lawyers. In 2020, The National Trial Lawyers Association selected Mr. Ellis as one of the Top 25 Product Liability Lawyers in California.
In 2012, he was selected as one of the Top 100 Attorneys Trial Lawyers by the National Trial Lawyers. Mr. Ellis was named Lawyer of the Year for 2013, 2014, 2015, 2018, 2019 & 2020 in Personal Injury, by Best Lawyers of America. In 2014 he was selected as one of the 'Lions of Litigation' by Berkeley Law (Boalt Hall), University of California. In 2020, the Attorneys and Practice Magazine listed Mr. Ellis as one of the Top 10 Personal Injury Attorneys in California.
Mr. Ellis has one of the largest personal injury jury trial verdicts on record in Alameda County. He has the largest wrongful death jury verdict in Contra Costa County history. In 2009, he had one of the top 100 verdicts in the nation, and in 2011 one of top 15 personal injury verdicts in California. In 2013 Mr. Ellis had the largest recovery for an individual against a bus company in California history, and the #1 motor vehicle settlement in California.
Mr. Ellis' recent jury verdicts and settlements include:
$22 million solo bicycle accident
$6.850 motorcycle accident- leg and arm fractures, mild TBI
$13.6 million paid during wrongful death trial
$5.5 million arm injury truck/auto accident
$3.5 million wrongful death of adult child truck/bicycle accident
$27.1 million final judgment following jury verdict and 2 appeals
$11.7 Million for a road defect case
$90 Million against Sega
$19.5 Million against Hotel Entertainment Co.
$12 Million breach of contract
He was appointed by the courts to serve as one of the lead plaintiff attorneys in the Judicial Council Coordinated Proceedings (JCCP) in all three cases; in total, these cases settled for $442 Million, $95 Million, and $1.05 Billion, respectively.
He has served as Vice President of the California Trial Lawyers Association (CTLA) and Vice President of the Consumer Attorneys of California (CAOC), organizations dedicated to the protection of the civil justice system and the rights of injured persons and consumers.
Mr. Ellis has tried numerous civil and criminal jury and court trials. He has written and lectured widely in the field of trial practice, and has chaired numerous educational seminars in all fields of litigation. He was a consultant to the California Continuing Education of the Bar for California Trial Objections, and is a co-author of the Government Tort Liability Practice, published by California Continuing Education of the Bar.
Mr. Ellis serves regularly as a Court Settlement Commissioner by appointment of the Contra Costa and Alameda County Superior Courts.
He is also the long-time coach of Miramonte High School's championship mock trial team.
Luke Ellis
Attorney
About Luke
Achievements: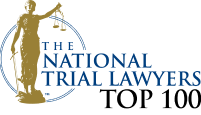 Bar Admissions:
California, 1976
U.S. Court of Appeals 9th Circuit, 1976
U.S. District Court Northern District of California, 1976
Professional Associations and Memberships:
Alameda-Contra Costa County Trial Lawyers Association
American Trial Lawyers Association (ATLA)
Consumer Attorneys of California
Alameda County Bar Association
Contra Costa Bar Association
State Bar of California
California Trial Lawyers Association
Association of Trial Lawyers of America
Classes/Seminars Taught:
Lecturer, Trial Practice, California Trial Lawyers Association
"Maximizing Settlements," Alameda Contra Costa Trial Lawyers Association
"Cross-Examination," San Francisco Bar Association
"The Defective Sulzer Hip Litigation," Alameda County Superior Courts
"Handling Products Liability Cases," Continuing Education of the Bar (CEB)
"Use and Admissibility of Demonstrative Exhibits," San Francisco Trial Lawyers' Association
"Demonstrative Evidence," California Trial Lawyers Association (now CAOC)
"Opening Statements," California Trial Lawyers' Association
"Automobile Cases," California Trial Lawyers' Association
"Selected Evidentiary Issues," California Trial Lawyers' Association
"Jury Selection," California Trial Lawyers' Association