When your teenager starts to drive, your main priority as a parent is likely your child's well-being. Thankfully, you play a large role in influencing your teen's driving habits and choices.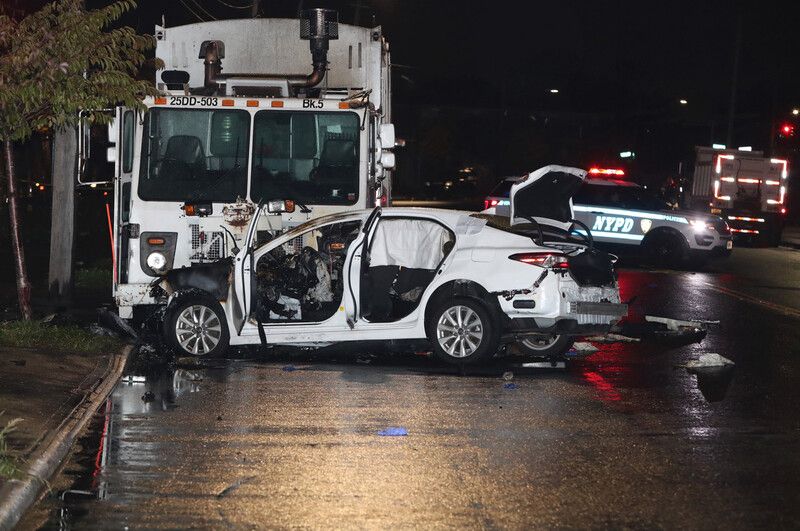 You should discuss the dangers of distracted driving and set up a teen-parent driving safety contract before your child even receives their driver license; this establishes an expectation of safety when your teenager hits the road.
As their long-awaited birthday approaches, a sixteen-year-old is probably not concerned about their car's safety and dependability. However, you should consider these to be important priorities when shopping for a teenager's first vehicle.
As a parent, and likely the funder of the purchase, you should review the safety ratings of all the cars you are considering.
Built-in technology, headlight and cage frame ratings, and recalls are important factors to check when researching the safest cars for teenage drivers. As California car accident lawyers, we see a lot of car accidents and that's what our recommendations are based on.
What Are the Safest Cars for Teenage Drivers?
When searching for the safest cars for teenage drivers, you can immediately eliminate some vehicles. A teenager's first car should not be a flashy sports car, a luxury sedan, or a large, hard-to-control SUV.
Similarly, "gas-guzzlers" are not practical first cars for a teenager. It is also worth noting that less than 20% of teenagers drive brand new vehicles. But following these basic guidelines still leaves you with many options.
Many trusted resources, like the Insurance Institute for Highway Safety (IIHS) and U.S. News, release annual lists of the safest used cars for teenage drivers.
Vehicles must meet requirements relating to their durability, dry braking distance, reliability, and insurance claim frequency to receive safety designations from these organizations. The IIHS also considers the vehicles':
Weight, because heavier vehicles are safer;
Horsepower, because high-horsepower vehicles can entice teenagers to test safety limits;
Electronic safety control feature, because ESC helps a driver maintain control of the car; and
The IIHS ranks vehicles' features from "poor" to "good" or "basic" to "superior." To evaluate a vehicle's rating, the IIHS performs a variety of tests on the car. These tests include simulating front crash and side crash events as well as rollover collisions designed to test a vehicle's roof strength.
The car's structure and cage frame, airbags, brake systems, and other driver assistance technologies are evaluated in these assessments.
While the scoring of these features provides a lot of information about a vehicle's safety, the IIHS also recommends shoppers note the number of recalls a vehicle has and if the specific car you plan to purchase has had any recalls repaired. Car shoppers can review any model's recalls online.
The lists of recommended cars from government agencies and non-profit organizations try to give parents multiple options to provide the most flexibility in their vehicle purchases. However, many parents don't have the time to peruse a list of more than 25 cars.
To make your decision as easy as possible, we have compiled a condensed list of three safe cars for teenage drivers.
What Are the 10 Safest Cars for Teenage Drivers?
Raising a teenager is expensive, and most parents probably have a budget they want to maintain when car shopping. The vehicles we recommend can all be found for less than $20,000 (minus the Tesla). However, you should remember that the price may differ depending on where you live or the vehicle's condition.
Our recommended safest cars for teenage drivers are:
Tesla Model 3 [2022]
2017 Toyota RAV4
2013 or newer Subaru Outback,
2017 or newer Nissan Rogue, and
2017 Honda CR-V
2019 Mazda3
2019 or newer Toyota Corolla Hatchback.
2018 Mazda CX-5
2020 Toyota Corolla
Tesla Model 3
The whole world is transitioning to Electric cars. So it will be interesting to see how much longer our gas car picks will be on the market. However, the safety of the Tesla Model 3 comes at a high price. Tesla has not yet been able to reach their targeted lower price point and even then it would be considered a luxury price tag for most families.
However, the safety ratings for the car are very good.
2013 Subaru Outback
A tried and true first vehicle, the Subaru Outback is safe and affordable. It might not have the most curb appeal, but the mid-size wagon consistently receives high safety ratings from the IIHS.
In 2013, it received one acceptable rating and four good ratings related to its crashworthiness. It received superior marks for crash avoidance and mitigation; it also received top ratings for its head restraints and seats.
Other noteworthy safety features in the 2013 Outback include:
Side airbags,
Rollover sensors, and
Anti-lock brakes.
The 2013 Subaru Outback is the oldest vehicle on our list, which means that it is available at various price points depending on the car's condition. The IIHS reports that the average cost of a 2013 Outback is $8,500.
#2: 2017 Nissan Rogue
A small SUV, the Nissan Rogue provides additional space for your teenager to transport siblings, friends, and sports equipment. It was named an IIHS Top Safety Pick+ in 2017 and was rated as one of 2020's safest cars for teenage drivers by U.S. News.
The IIHS rated the vehicle's crashworthiness as good after various collision tests that evaluate the roof strength and head and seat restraints. In front crash prevention tests, the car avoided collisions in the 12 miles per hour test and reduced impact speed significantly in the 25 miles per hour test.
The Nissan Rogue was redesigned in 2014 to include many of the 2017 model's features, but the IIHS's Top Safety Pick+ recommendation applies to the 2017 model. Some of the older models received poor ratings on headlights, so parents considering buying a Rogue should ensure the model has the "SL trim equipped with premium package," built after October 2016.
As the 2017 Nissan Rogue is newer than the Subaru Outback, the Nissan is more expensive. A 2017 Nissan Rogue costs about $13,400, which is still significantly under the $20,000 budget listed above.
#3. 2019 Toyota Corolla Hatchback
The smallest car on our list, the Toyota Corolla Hatchback gets excellent gas mileage. The Corolla earned a five-star rating from the NHTSA, making it a safe, reliable vehicle option for your teen.
The Toyota Corolla Hatchback earned good ratings on driver and passenger safety from the IIHS in 2019. The vehicle's front crash prevention system met the IIHS's requirements, and the vehicle avoided a collision in both the 12-miles-per-hour and 25-miles-per-hour crash tests.
Customers should ensure they purchase a Toyota Corolla Hatchback with "XSE trim equipped with preferred package," as other trims' headlights received poor ratings.
With a median price of $15,800, the 2019 Toyota Corolla Hatchback is the most expensive vehicle on our list. However, it is also the newest vehicle on the list, and it has additional safety features like a blind-spot monitor.
Conclusion
Of course Tesla would have made the list too, but we don't think most people are going to go out and buy a $30,000+ car for their teenager…
There is a lot to think about when considering what are the safest cars for teenage drivers. The above list appraises a lot of these factors for three of the safest used vehicles. If you are considering purchasing a new vehicle for your teenager, the IIHS has a list of recommended new cars.
Visit the Insurance Institute of Highway Safety for more information on cars and safety.