The average personal injury settlement is $52,900, according to Martindale-Nolo Research, but the settlement range is $3,000 to $75,000.
Thirty percent of claimants receive nothing, while a good percentage receive significantly more than $75,000.
Most personal injury cases are settled out of court, with only four to five percent ever going to trial. It is the cases that go to trial that typically yield the most drastic results—drastic meaning either a huge award or nothing at all.
Though there are a number of factors that affect the amount of compensation a victim receives, the research mentioned above shows that individuals who show up armed with a personal injury lawyer receive 340 percent more than those who try to argue their case on their own.
This post of the 10 biggest personal injury settlements ever gives you an idea of what kind of outcomes are possible with the right legal representation on your side.
GJEL Accident Attorneys has recovered over $950,000,000 for our clients injured in accidents. If you or someone you know has been injured or killed due to someone eles's negligece call GJEL For a Free Case Evaluation. 
Here are the Largest Personal Injury Awards &  Settlements in US History
---
1. $206 Billion Dollars for The Tobacco Master Settlement Agreement
It is standard knowledge today that tobacco kills, but even 25 years ago, the effects of smoking were still relatively unknown—or, at least, the big tobacco companies did a really good job of hiding them.
That is, until 1998, when 46 states rallied together against America's four largest tobacco companies to recover the costs of caring for lifelong smokers.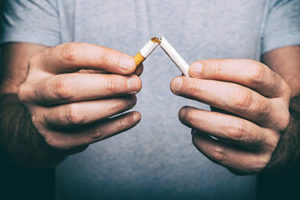 The suits also sought punitive damages for Big Tobacco's deliberate misleading advertising and unethical business practices.
The nation was on the edge of its seat waiting for a verdict.
Would the jury side with Big Tobacco and say that smokers knew what dangers they were getting into by lighting up, or would it side with the smokers and the states caring for them?
Ultimately, the jury had a heart, and it went on to punish Big Tobacco by handing down a final judgement of over $206 billion to be paid over the course of 25 years.
The settlement was meant to help hospitals care for ill smokers, and some money even went to the development of an anti-smoking organization.
---
2. $150 Billion For The Family of Robert Middleton
In 1998, eight-year-old Robert Middleton was sexually assaulted, doused in gasoline, and lit on fire by then 13-year-old Don Collins. Middleton received burns over 99 percent of his body. The story shocked the world, but the tragic tale was far from over.
Twelve years later, in 2010, Middleton died of skin cancer. Robert's family pointed the finger at Collins, claiming the burns caused the cancer. Though
Collins's attorney did everything in his power to convince the jury that Collins's misbehavior had nothing to do with Robert's death, the jury did not buy it. Collins was sentenced as an adult and charged with the wrongful death of Robert Middleton. Robert's family was awarded $150 billion in punitive damages.
---
3. $20 Billion for the BP Oil Spill
Although direct injuries were not the most sizeable line item in this settlement there were injuries related to this spill in addition to the unprecedented environmental damage.
---
4. $4.9 Billion For The Anderson Family From General Motors
In 1993, a Chevy Malibu containing six of the Anderson family members was hit by a drunk driver. The impact from the car accident caused the fuel tank to catch fire and explode. All six members of the family, including four children, were severely burnt. The family pursued compensatory damages from General Motors, but the company fought back.
The case went to trial, and the family was awarded $4.9 billion—$107.6 million of which was for compensatory damages and $4.8 billion of which was for punitive damages.
GM, of course, appealed, and the Superior Court Judge ended up reducing the settlement amount to $1.2 billion.
---
5. Gas Station Manager Awarded $60 Million After Suffering Brain Injuries Caused by Derailed Train
In 1997, a derailed train went careening into a trackside gas station. Donald French, the gas station manager, was in his office at the time and likely never expected in his wildest dreams that a wayward train would disrupt his day.
Yet, that is precisely what happened, and though he lived, he did suffer a traumatic brain injury. He was awarded $46 million in damages and another $14 million in interest, making for a grand total of $60 million.
---
6. Ford Motor Co. and Mazda Motor Corp Blamed for Malfunctioning Seatbelt: $32.5 Million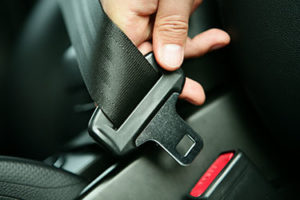 In 1996, Mark Force was hit head on by another vehicle.
He was wearing his seatbelt, but instead of locking up and keeping him safe, his seatbelt malfunctioned, and Force was thrown out the windshield on impact. He suffered a traumatic brain injury as a result.
Force did not just sue the negligent driver—he also went on to sue Ford Motor Co. and Mazda Motor Corp. for damages caused by the malfunctioning safety restraint. The jury sided with Mark and awarded him $32.5 million in damages.
---
7. Gloria Aguilar Awarded $27.5 Million After Losing Her Leg in a Bus Accident
In 2005, Gloria Aguilar was just two blocks from her apartment in New York City when a transit bus ran over her while it was turning a corner. As a result of the accident, Aguilar lost her left leg.
After seven agonizing weeks at trial, the jury handed down a verdict that had Gloria and her family in tears: She was to walk away with $27.5 million in compensatory damages. The verdict came four years after the devastating accident occurred.
---
8. Medical Malpractice in London Results in a $25.5 Million Verdict
When Maisha Najeeb was just 10 years old, she underwent a procedure at Great Ormond Street Hospital in which the medical professionals were supposed to inject a dye into her brain.
Instead, the doctors on staff injected glue into her brain. As a result, she went blind in one eye and continues to suffer from medical complications today.
The jury awarded Maisha a lump sum of $2.8 million and an annual amount of $383,000 until the age of 19. After Maisha turns 19, she will get $423,000 every year for the rest of her life.
---
9. New York Pharmacy Made to Pay $22 Million in Damages
In 2008, Shirley Miller was crossing the street when a pharmacy truck careened into her and caused massive brain injuries and other physical damages.
The pharmacy agreed to pay Miller $22 million in damages, making it the largest personal injury settlement in New York history.
---
10. Delivery Truck Accident Results in Largest Settlement in L.A. History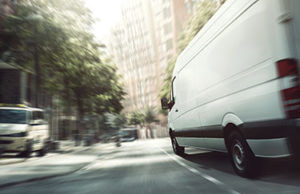 In 1998, Carol Adkins, 44, was injured when a city maintenance truck went haywire and smashed into several vehicles. Carol herself was so badly injured that, after the accident, she could only communicate by blinking.
As of 2000, she was being fed through a tube, and the cost of caring for her totaled around $30,000 a month.
Though the claim involved a city government agency, Adkin's attorney was able to reach a $19 million verdict that was to be paid in four installments over the course of two years.
---
11. The McDonald's Lawsuit
Though this case did not result in the largest personal injury settlement in history, it has become one of the most talked about personal injury cases of all time, which is why it makes this list.
In 1992, 79-year-old Stella Liebeck spilled a cup of McDonald's coffee on her lap and suffered third-degree burns on her legs and her groin area. The burns required extensive skin grafts and eight hospital stays and resulted in $18,000 worth of lost income and medical bills.
She sued McDonald's for the $20,000 but the company came back with an insulting offer of just $800. Liebeck hired an attorney and ended up winning $160,000 in compensatory damages and $480,000 in punitive damages.
---
Maximize Your Potential Settlement by Hiring California Personal Injury Attorney
Though settlements of the above sort are rare, these instances go to show just how much victims stand to gain when they fight for their rights and legal up with a skilled personal injury attorney.
If you were injured in an accident caused by another person's negligence, do not take a chance on your claim by trying to fight it yourself. Hire one of the experienced accident attorneys from GJEL. Call today to schedule your free consultation.